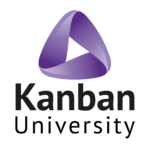 Where Should I Start With Kanban?
It's one of the questions we hear most from people who are new to Kanban. Where you should start depends on your starting point and goals.
We've broken it down into three categories to help direct you to best course for your needs. If you're not sure, feel free to message us and we're happy to help you find your way on the Kanban journey.
"I'm curious about Kanban or I'd like my team to learn about Kanban."

If you are a member of a team or a leader who wants to understand the key concepts in Kanban, the Team Kanban Practitioner course is a great place to get started!
"I have been practicing Kanban or some other agile approach. I intend to lead a change initiative."

More experienced practitioners may feel comfortable jumping straight into the Kanban System Design course. If you will be directly involved in designing and managing a Kanban system, you will certainly want to take the Kanban System Design course.
If you currently work with teams that have "plateaued" and aren't improving, Kanban System Design will help you to design visualizations that show where improvement opportunities exist.
"I've already taken Team Kanban Practitioner or Kanban System Design."

It's time to consult the Kanban Curriculum Path for your next step in Kanban coaching or training. Find more information about Kanban Maturity Model, Kanban Coaching Practices, and Change Leadership Masterclass.