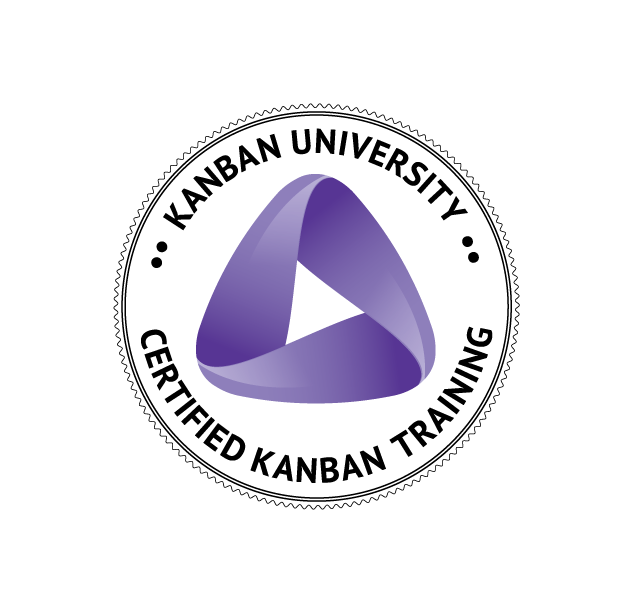 Improve Your Scrum By Adding the Practices and Evolutionary Change Approach From the Kanban Method
Scrum Better with Kanban can help you improve your Scrum through the introduction of proven Kanban practices, principles, and application of evolutionary change management. This course captures the lessons learned from Scrum teams that successfully evolved their way of working by using evolutionary change found in the Kanban Method. Our hands-on training will ensure that you walk away with a proven approach to introducing changes that will deliver results for your team and organization.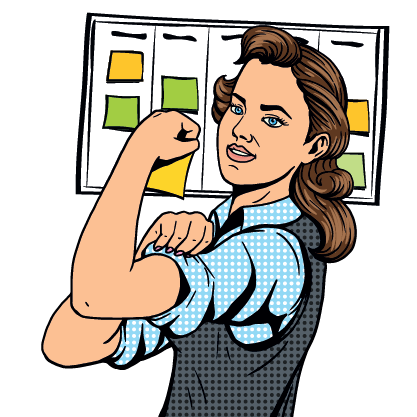 Is Scrum Better with Kanban the Right Course For Me?
If you are a Scrum practitioner, team lead, Scrum Master, Agile coach, or a manager who wants to understand an evolutionary approach to improving your Scrum using the Kanban practices, the Scrum Better with Kanban course is a great place to get started!
Coach: "My job is to help teams using Scrum to improve and realize their full potential. I work with many Scrum teams in this large complex organization. How can I help these teams embrace their opportunities for improvement?"
Team member: "I want to help my team improve and get better at doing Scrum. What can I do to give them ideas and learn from prior attempts at improvement?"
Duration
In person one day course or eight hour virtual course.
Pre-Requisites
All experience levels are welcome! No previous Kanban training or experience is required.
Certified Training
Participants will receive a certificate of completion as well as the Scrum Kanban Practitioner (SKP) credential.
Learn the Six General Practices of the Kanban Method
Visualize – Show work and its flow.
Limit Work in Progress – Stop starting, start finishing!
Manage Flow – Identify and manage what is preventing work from flowing.
Make policies explicit – Have agreed policies, visible to everyone involved.
Establish Feedback loops – At the right cadence to provide guidance.
Improve collaboratively, evolve experimentally – Using the scientific method.
Learn the Three Change Management Principles
Start where you are!
Agree to pursue evolutionary change.
Acts of leadership at all levels.
What You Will Leave With
Learn how to identify and analyze the challenges in and around your Scrum and how to prepare solutions to address these challenges.
Identify and develop solutions to the variability that is delaying or slowing down your work.
Develop and test potential solutions to problems that reflect the principles and practices of the Kanban Method.

Interested in staying up to date on the latest Kanban News and Resources? Sign up for our mailing list today!