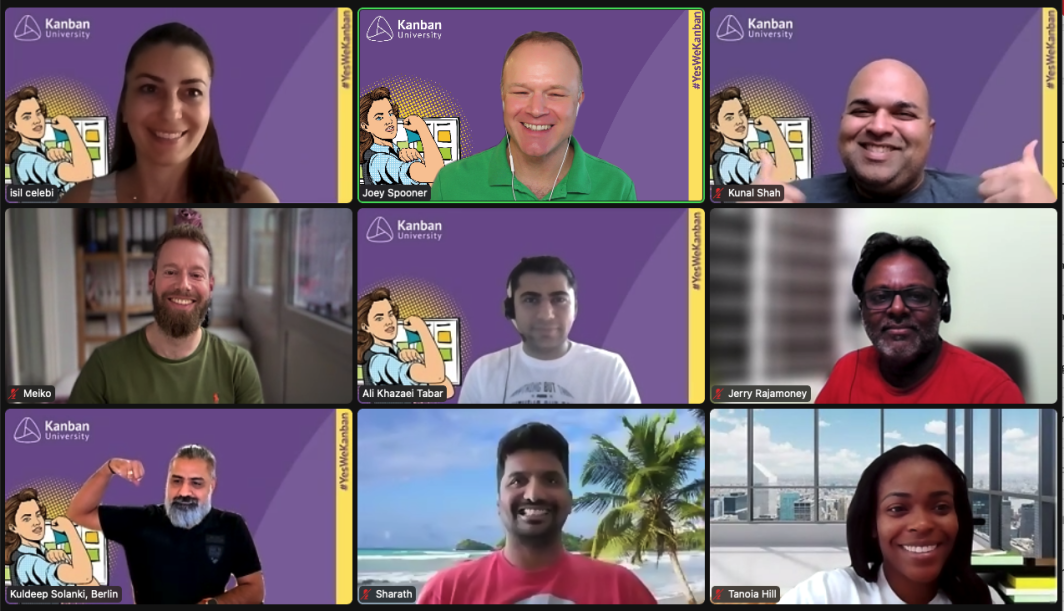 What Makes a Successful Accredited Kanban Trainer (AKT)?
A passion for Kanban, effective and engaging training skills, and real-world Kanban experience!
If you are ready to master the Kanban University curriculum, bring Kanban outcomes into the work lives of many, and want to build your own training business or help your organization reach higher levels of maturity, then you are ready to APPLY for the TTT!
With the year coming to an end, this is the perfect time to strategically allocate the remaining budget for 2023 toward the training you will attend in 2024. Reserve your spot now for upcoming classes, including an APAC time zone friendly date!
February 19 to March 1, with Joey Spooner & Bianca Griffioen.
April 22 to May 3, with Helen Meek. APAC friendly class times!
May 13 to 24, with Fernando Cuenca, in Spanish!
November 11 to 22, with Helen Meek.
How Do Our AKTs Take Their Kanban Trainings to the Next Level?