Prices for both retreats go up June 1st!
Come to Mayrhofen, Austria in June or San Diego, California in November and join a collective gathering of inspiring minds as we CHALLENGE, EXPLORE, and CONNECT on all things Kanban.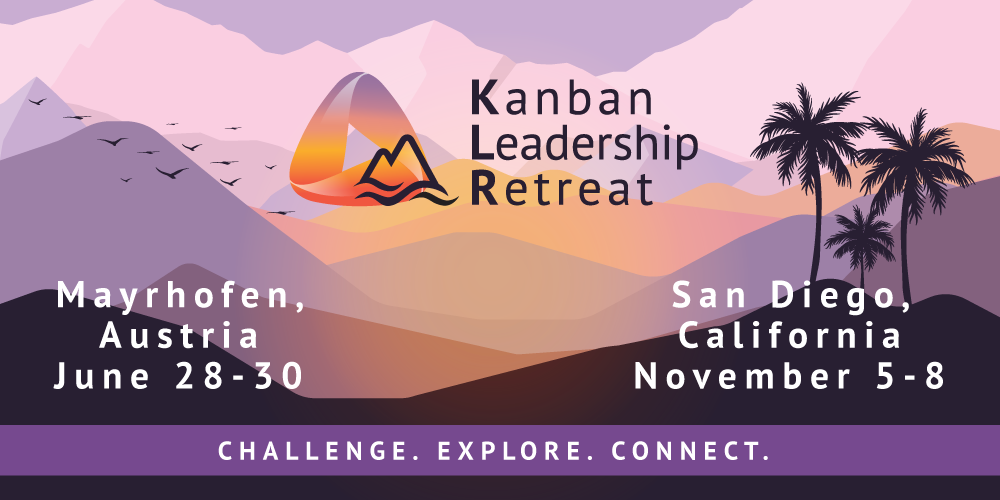 Meet and mingle with the worldwide Kanban community's experts and enthusiasts, including coaches, trainers, consultants, thought leaders and practitioners. Bring in topics that you're passionate about and get ready to discuss them with your fellow participants. Enjoy the mid-day extended break between sessions.
But hurry if you want to save on registration for these one-of-a-kind events!