Get to Know Sudipta Lahiri and Henning Wolf
Just a few more Kanban University Distinguished Fellows interviews to share for this year's inaugural class! This month, Todd Little talks with Sudipta and Henning about the Kanban University community and their experiences in Kanban during the past 10 years.
​Watch their videos below.
How has Kanban and the Kanban community evolved over the past ten years?
"While we might be a much smaller community when compared to Scrum or SAFe, I think that if I look at the amount of new intellectual property that is created in a single community, the Kanban community would beat all others hands down. I don't think there is any other community which is making such a significant, completely new thought process in terms of how organizations can improve their business agility."
Sudipta Lahiri
Head of Products at Digité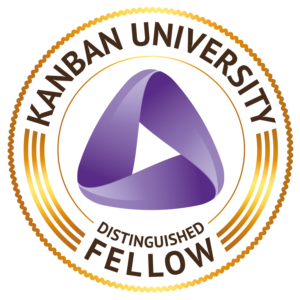 What do you value most about the Kanban University community?
​"It's a cool community because people are willing to share their experience and there are many people that really are interested in diving deep into a lot of problems, so I don't have to! That's great, not only for me personally, but for a lot of people who don't have the time to do all this digging themselves."
Henning Wolf
Leader at it-agile GmbH and Selbstfuehren.de