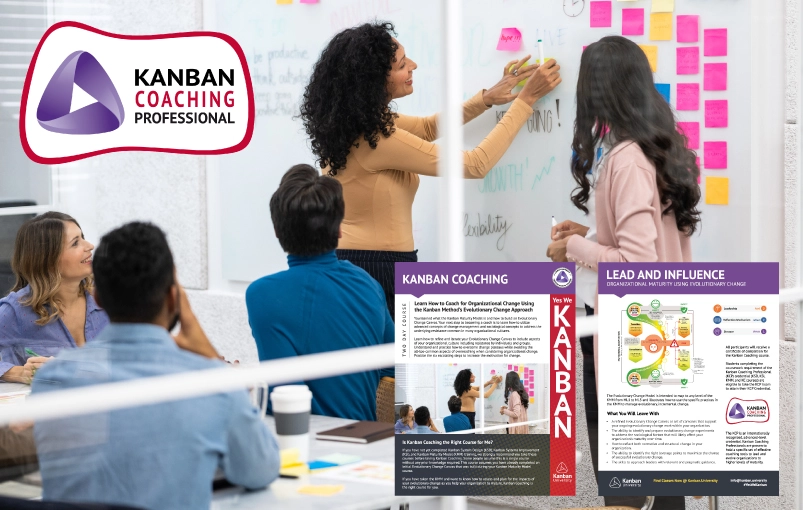 Learn How to Coach for Organizational Change Using the Kanban Method's Evolutionary Change Approach
You learned what the Kanban Maturity Model is and how to build an Evolutionary Change Canvas. Your next step to becoming a coach is to learn how to utilize advanced concepts of change management and sociological concepts to address the underlying resistance common in many organizational cultures.
Get your copy of our new Kanban Coaching course flyer and find out if this is the right course for you and what you will leave with. 
Refine and iterate your Evolutionary Change Canvas to include aspects of your organizational culture including resistance by individuals and groups.
Understand and practice how to overcome change plateaus while avoiding the all-too-common aspects of overreaching when considering organizational change.
Practice the six escalating steps to increase the motivation for change.
Kanban Coaching Classes are starting in August! Find one near you or online.
Students completing the coursework requirement of the Kanban Coaching Professional (KCP) credential (KSD, KSI, KMM, and KC courses) are eligible to take the KCP Exam to attain their KCP Credential. 
The KCP is an internationally recognized, advanced-level credential. Kanban Coaching Professionals are proven to hold a specific set of effective coaching tools to lead and evolve organizations to higher levels of maturity.