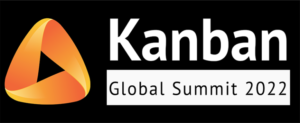 Thrive, Survive, or Die:
An Adventure into the Kanban Cadences
Join our interactive workshop at the 2022 Kanban Global Summit
Wednesday, August 24
8:45 AM – 12:00 PM
Kanban Global Summit
San Diego, California, USA
Welcome to Ultimate Baskets! You'll be taken on a highly interactive journey through the evolution of our company as we progress through a challenging time.
In this workshop, you'll become familiar with the learning loops of the Kanban Cadences and use them to manage projects, address risks, and foster innovation.
Are you good enough to thrive or will you just survive? Hopefully, you won't drive us to extinction!
Watch the video above to hear more about this workshop with Joey Spooner and Trent Hone.
Kanban Week 2022 will follow the CDC's Covid safety guidelines, along with state and local guidelines for California and the city of San Diego, to ensure a safe event for attendees.