Chat with Kanban Maturity Model Product Manager Anna Radzikowska
Wednesday, May 25, 2022
11:00 AM PDT • 1:00 PM CDT • 2:00 PM EDT • 7:00 PM BST • 8:00 PM CEST
Are you looking for a single source of knowledge about the Kanban Maturity Model (KMM)? We've got the perfect solution for you – the KMM Plus.
You're invited to chat with Anna Radzikowska, Product Manager of the Kanban Maturity Model, at our next Kanban University Partner Webinar. Explore the KMM Plus, bring your questions, and network with the KMM community.
With the KMM Plus you:
Always get the latest updates from the KMM world
Do not need a hard copy of the book – the KMM is always with you
Have access to the full book content…and much more!
Can learn the KMM at your own pace through videos and learning modules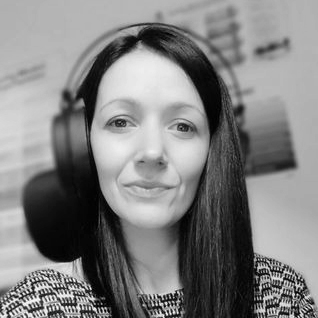 Speaker: Anna Radzikowska
Product Manager / Kanban Trainer @ Kanban Maturity Model
David J Anderson School of Management
Anna Radzikowska is an Accredited Kanban Trainer (AKT) and Kanban Coaching Professional (KCP) with over 15 years of experience in finance, training, and product management: working in the public sector, large corporations, and running her own business. She runs Kanban training for David J Anderson School of Management and acts as Product Manager of the Kanban Maturity Model (KMM). Anna specializes in work with product from the ideation through the delivery process and customer support, and shares her knowledge and experience with anyone eager to learn how to deliver value to customers.
Host: Todd Little
Chairman
Kanban University
Todd Little is Chairman of Kanban University, the leading provider of professional Kanban management training. Previously he held executive roles as Vice President of Product Development for IHS, and Director of Software and Technology for Landmark Graphics a division of Halliburton. He has been developing or leading the development of software for over 40 years. He is a co-author of the Declaration of Interdependence for Agile Leadership and a founding member and past President of the Agile Leadership Network. He was a founder of the Agile20XX conference series and served on the Board of Directors of the Agile Alliance. Todd is a co-author of the book "Stand Back and Deliver: Accelerating Business Agility," Addison Wesley. Todd has written several articles for IEEE Software.