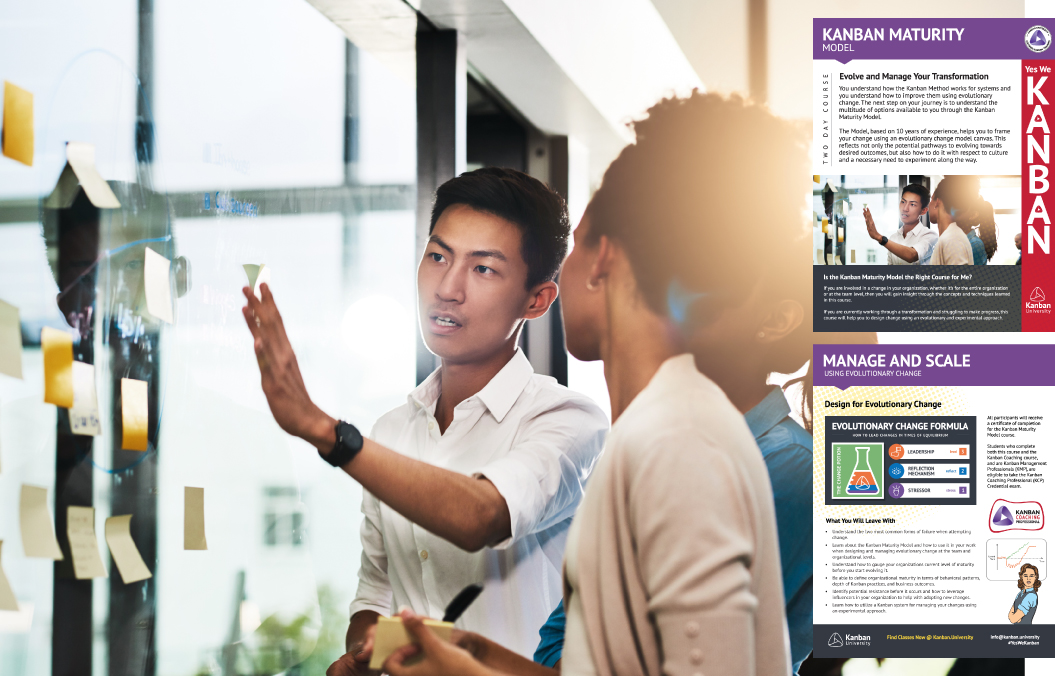 Evolve and Manage Your Transformation with the Kanban Maturity Model
Get the New Kanban Maturity Model Course Flyer 
You understand how the Kanban Method works for systems and you understand how to improve them using evolutionary change.
The next step on your journey is to understand the multitude of options available to you through the Kanban Maturity Model (KMM).
The Model, based on 10 years of experience, helps you to frame your change using an evolutionary change model canvas. This reflects not only the potential pathways to evolving towards desired outcomes, but also how to do it with respect to culture and a necessary need to experiment along the way.
Get a copy of our new Kanban Maturity Model flyer and learn:
If KMM is the right course for you
The Evolutionary Change Formula
What you will leave the KMM course with
The Kanban Coaching Professional Credential and Exam