Become an AKT and Teach Kanban to the World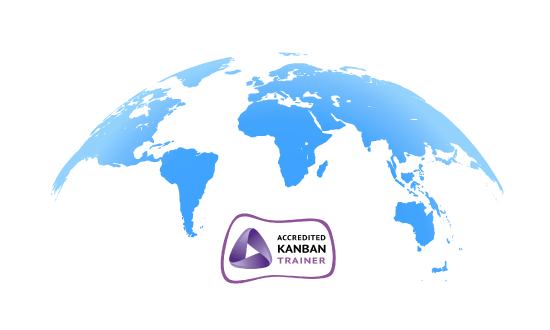 Make 2021 the year you share your love of teaching and passion for Kanban! Get accredited as a Kanban Trainer (AKT) with our Train the Trainer (TTT) courses open for registration now.
If you've attained the Kanban Management Professional Credential and have enough practical kanban implementation experience to write a quality case study, you may be ready to become an AKT.
"Becoming an AKT means staying fresh on Kanban. I'm passionate about teaching and Kanban is the perfect fit. It's so practical and you can see benefits from day one.
The preparation work for TTT is intense, but it allows you to really enjoy the class, focusing on the great content and learning how to deliver the materials in engaging ways. My experience in the class was challenging, thought-provoking and fun. I loved the course! So grateful for the opportunity."
Rocio Vazquez Ricote
March 2021 TTT Alum
June 7 – 18
Trainers: Todd Little & Joey Spooner
English
8 am to 12 pm Central Daylight Time US
3 pm to 7 pm Central European Summer Time
1 pm to 5 pm British Summer Time / GMT
10 Half-Days (Monday – Friday)
August 19 – 24
Trainer: Amit Kaulagekar
English
8:30 am to 4:30pm India Standard Time
1 pm to 9 pm Australian Eastern Standard Time
11 am to 7 pm China Standard Time
6 Full Days (Thursday – Tuesday)
September 27 – October 8
Trainers: Todd Little & Joey Spooner
English
9 am to 1 pm Eastern Daylight Time US
3 pm to 7 pm Central European Summer Time
1 pm to 5 pm British Summer Time / GMT
10 Half-Days (Monday – Friday)
October 4 – 15
Trainers: Aleksei Pimenov & Kirill Klimov
Russian
4 pm to 8 pm Eastern European Summer Time
(Kiev / Moscow / Minsk / Tbilisi)
10 Half-Days (Monday – Friday)
November 15 – 26
Trainers: Helen Meek & Dan Brown
English
1 pm to 5 pm GMT
8 am to 12 pm Eastern Standard Time US
2 pm to 6 pm Central European Time
10 Half-Days (Monday – Friday)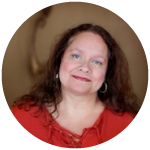 "I strongly believe in Kanban and its alternative path to agility. To see the shimmer of recognition in the eyes of a prospective AKT is priceless. At that moment I know that this person is going to be a great AKT who truly understands Kanban. A TTT class is not just another class. When you share everything you know of Kanban by teaching during a whole week (or two when online), bonds for life are made across the world. That is the true strength of Kanban University."
Bianca Griffioen-Prawirodirdjo
AKT, KCP, KMP, TKP